Carl Gallups Ministries

Because In Jesus Christ
All Lives Matter


CONTACT US | Email: bookcarlgallups@gmail.com | Phone: 850.232.3648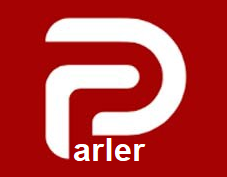 <!!! UNDER LINKS TEXT ONLY !!!!!>
THE SUMMONING - Carl's Newest Book (January 2021)
All of Carl's Books
Playlist of Sermons
How to be Saved

Featured Videos and Articles
<!!! VIDEO 1 !!!> <!!! LIVE STREAM https://www.youtube.com/embed/o36qXVJ0S7Y --- https://embed.restream.io/player/index.html?token=f6a47a5b5722e939f55e3e2f6a96aa00!!! >
<!!! VIDEO 2 !!!!>

CARL ON TV - PLAYLIST
<!!! VIDEO 3 !!!!>
<!!!! ARTICLES ARCHIVE Carl's CDC report analysis - only 9,000 died? https://www.facebook.com/carlgallups2/posts/3281423661897066?__tn__=K-R articleimage/cdcreport.png" width="270" height="225" !!!>
FREEDOM FRIDAY
LIVE STREAM
(5-7 PM ET) |
Call In!
850.262.6064
|
Live Text 850.262.6077
Live-interactive Facebook
<!!! LAST ARCHIVED !!!>

LAST ARCHIVED
FREEDOM FRIDAY |12-04-20| Carl Gallups with Washington Times Editor - Cheryl Chumbley, and Mike Shoesmith and Brandon Gallups - Election Fraud updates, and MORE! |
(Click HERE for Official Show Website and ARCHIVES!)
FREEDOM FRIDAY
LISTEN AGAIN!
(Sun.7-9 pm ET) And ...
ASK THE PREACHER
- Sun. 9-10 AM ET

| Carl's latest Best Sellers |
| Featured Links |
Over 100 Videos of various television appearances
Website
MASQUERADE
RELEASED
March 2020
Defender Publishing
VIDEO TRAILER
THE RABBI & THE SECRET MESSAGE
RELEASED
Feb, 2019
Defender Publishing
VIDEO TRAILER
Gods of Ground Zero
RELEASED
Oct. 2018
Defender Publishing
VIDEO TRAILER
Gods of the Final Kingdom
RELEASED
JULY 2019
Defender Publishing
VIDEO TRAILER
Gods and Thrones
RELEASED
Oct. 2017
Defender Publishing
CARLTUBE
100s of biblical videos

HOW TO BE SAVED
Find out here


Mike Shoesmith
Executive Editor



| Ministry Partners|





Until All The World Hears
If you will confess with your mouth that Jesus Christ is Lord, and
believe in your heart that God has raised Him from the dead - you
shall be saved. (Romans 10:9)



Everyone who calls upon the name of the Lord shall be saved.
(Romans 10:13)